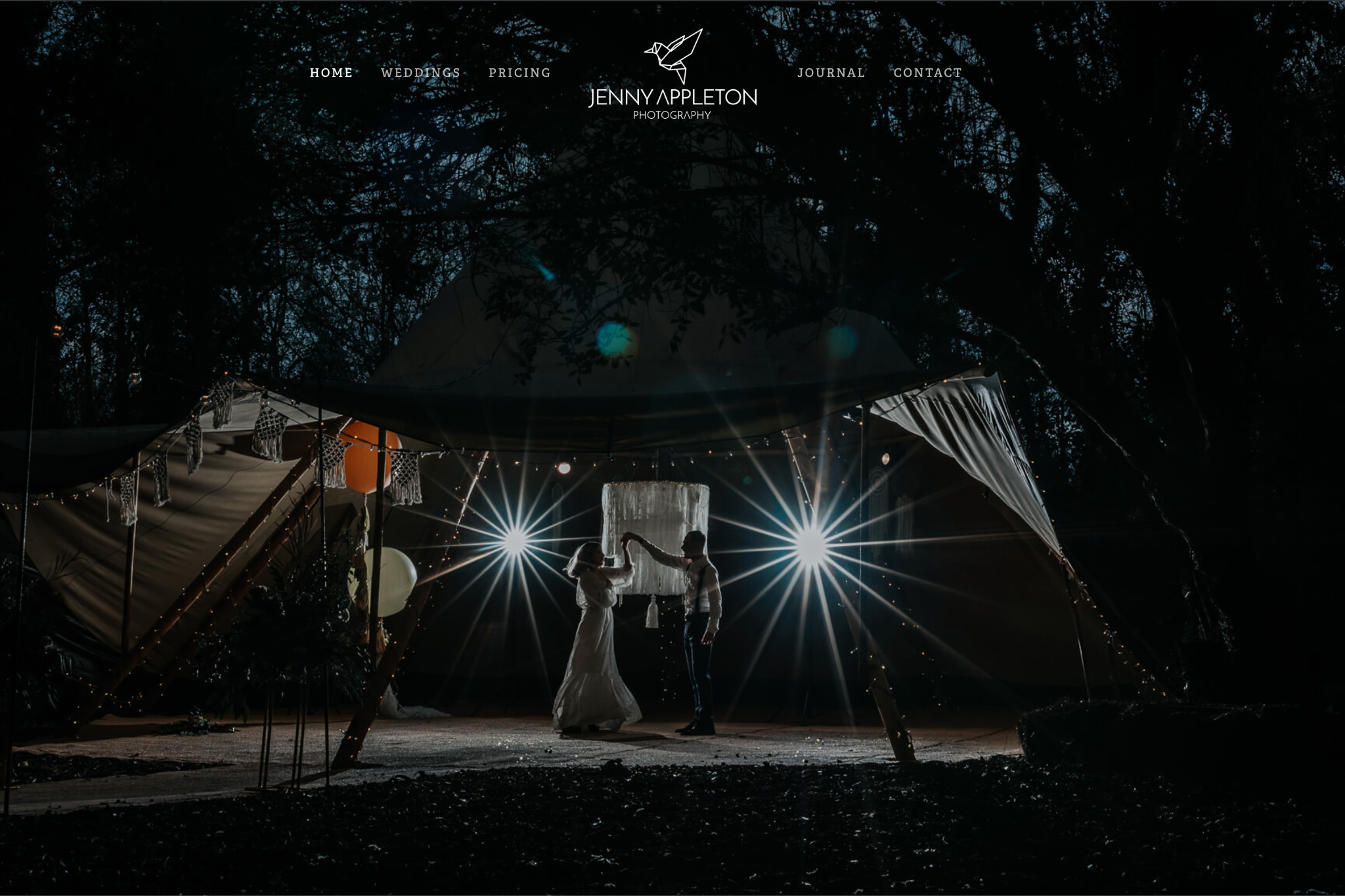 Jenny Appleton Photography
WEBSITE
https://www.jennyappleton.co.uk
Client Relationship
Jenny has the requirement's for a website to not detract from working with her clients, shooting and editing. After the initial build and training session on adding content we have an ongoing monthly arrangement for me to monitor and maintain the more technical aspects of the site, optimising SEO and consulting on future content.
Brief
To create an engaging and stylish website to showcase and market the work of wedding photographer Jenny Appleton. The website needs instantly display the style of photography and speak to Jenny's target client. Looking great on mobile as much as desktop. One of the most important features is for Jenny to be able to edit and create content independently whilst maintaining the design language of the website and her brand. The website should also subtly offer an opportunity to make contact with Jenny at many points around the site, whether offering small or larger amounts of information by the client.
Notes
As with all my websites, they use the squarespace platform who offer a secure and stable platform to build and implement. The branding required editing a font and referencing that as a custom font within the site. Using a magazine style for the main content and marketing messages to speak to the target client. All images on the site are the work of Jenny Appleton.